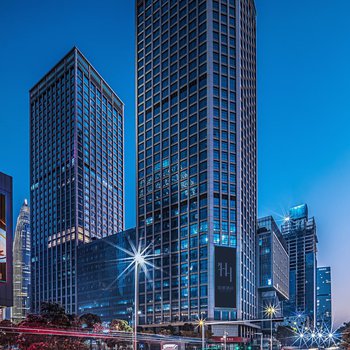 The Shenzhen Hyde Hotel is one of the newest hotels in Shenzhen, having opened in 2020.
With Shenzhen West Railway Station just 7km away and Shenzhen Bao'an International Airport only 26km away, transportation is very convenient. In addition, Houhai Metro Station is just a short walk away. Famous local attractions Shenzhen Poly Cultural Center, Chunjiandadi Theater and Shenzhen Zhongguo Gang Jiegou Museum, can all be reached with a short walk.
At the end of a busy day, travelers can unwind and relax in the hotel or go out and enjoy the city. For those driving themselves, parking is provided on site.
According to our guests, this hotel provides a very high level of service. This hotel is a popular accommodation for guests traveling for business.